Two Therapies, One Common Goal: SCP & Platelet Lysate by Regenexx for Pain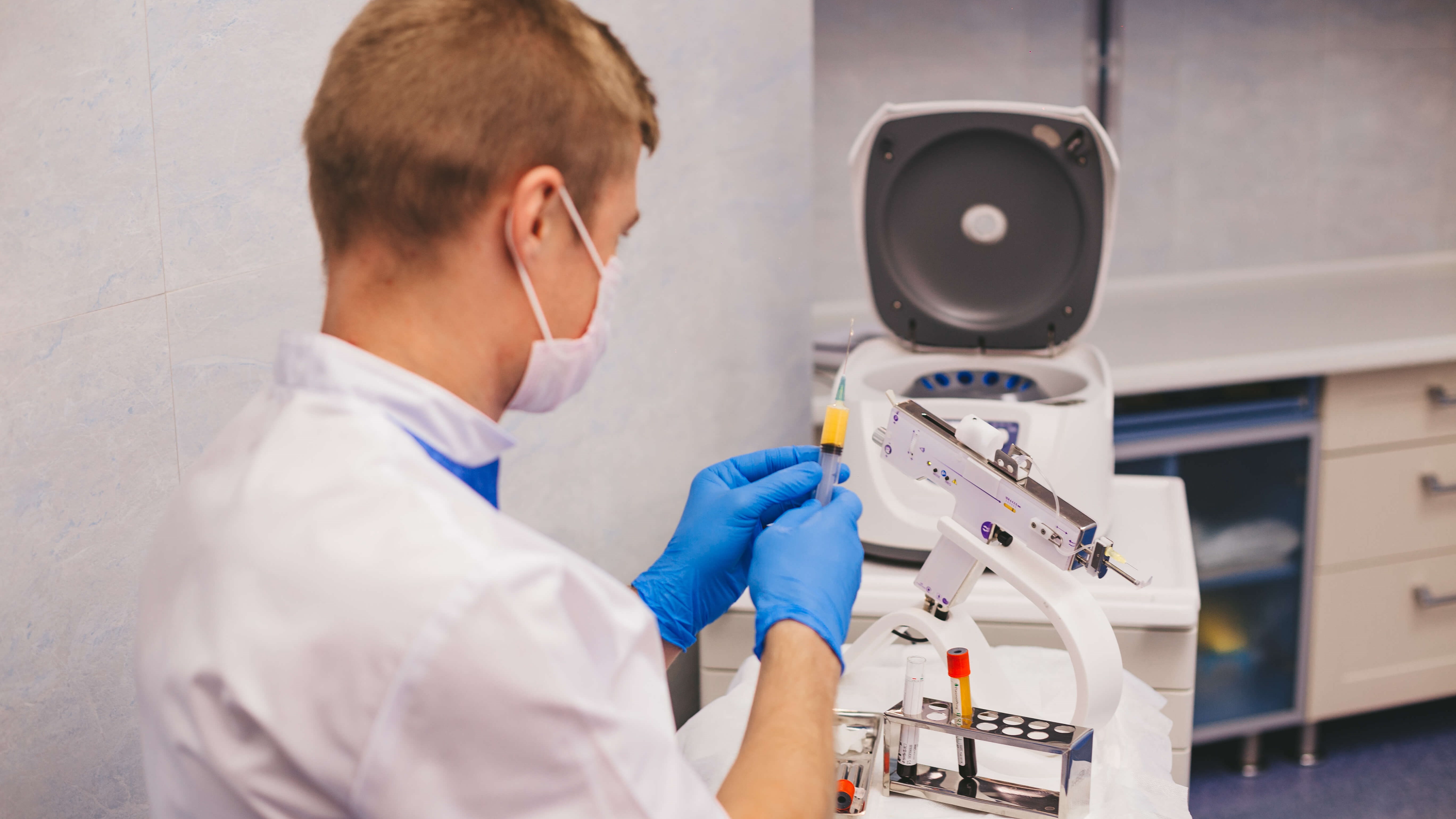 Platelet Therapy: SCP Vs. Platelet Lysate
Have you heard about SCP (Super Concentrated Platelets) as a potential therapy for your orthopedic condition? SCP by Regenexx is a proprietary form of platelet rich plasma (PRP) therapy commonly used in regenerative medicine. An alternative is platelet lysate, which is similar to SCP but has distinct differences. Understanding these differences can help patients make informed decisions about their treatment options.
Why are platelets used in regenerative therapy?
Both SCP and platelet lysate  utilize the regenerative properties of platelets in our blood. Platelets are a component of our blood that are rich in growth factors and play a crucial role in blood clotting after an injury. Growth factors, a type of cytokine, help with tissue repair and the success of wound healing is dependent on the platelet concentration. By concentrating platelets and injecting them into an area of healing, the healing process can be accelerated.
What is SCP?
SCP is prepared from the patient's own blood and is used to stimulate tissue repair and regeneration of bones, cartilage, skin, ligaments, tendons, muscles, etc. SCP requires a blood draw and the platelets are isolated from the upper, yellowish layer of the patient's blood after it has been centrifuged to separate components. The platelets are then super-concentrated up to five-times the concentration of traditional PRP and are injected at the injury site. SCP is a specialized form of platelet therapy with potency determined by the patient's specific needs.
SCP may benefit a range of conditions including sports injuries, osteoarthritis, tendonitis, and ligament injuries.
What is Platelet Lysate?
Platelet lysate is a concentrated form of growth factors that are released from broken down platelets. Regenexx's proprietary serum is a safe form of platelet lysate that has been specifically formulated for injection into the epidural space. This brings healing to an area that is not commonly receiving healing factors due to a minimal blood supply. Platelet lysate has been shown to be a more potent option for severe injuries and can provide rapid pain relief and improved function for patients suffering from chronic pain conditions. The process of obtaining and injecting platelet lysate is similar to that of SCP, with additional steps to ensure its safety for use in the epidural space.
Platelet lysate may be particularly beneficial for conditions such as spinal stenosis, degenerative disc disease, and facet joint pain.
Which therapy is better?
Both SCP and platelet lysate can be effective treatments for orthopedic injuries and diseases. The best option will depend on your specific needs and it is important to have this discussion with your Regenexx provider to make the most appropriate choice. Book your initial consultation at Ospina Medical with Dr. Raj Maniam or Dr. Matthew Kohler to get started on your pain management journey!
Written By: Cherubina Rubannelsonkumar

Edited By: Camden Rowe
This content was edited in-part using OpenAI's ChatGPT and reviewed, further edited, and approved for publication by Ospina Medical's blog manager.