Let's Look at the Numbers: How Effective are Regenexx Treatments?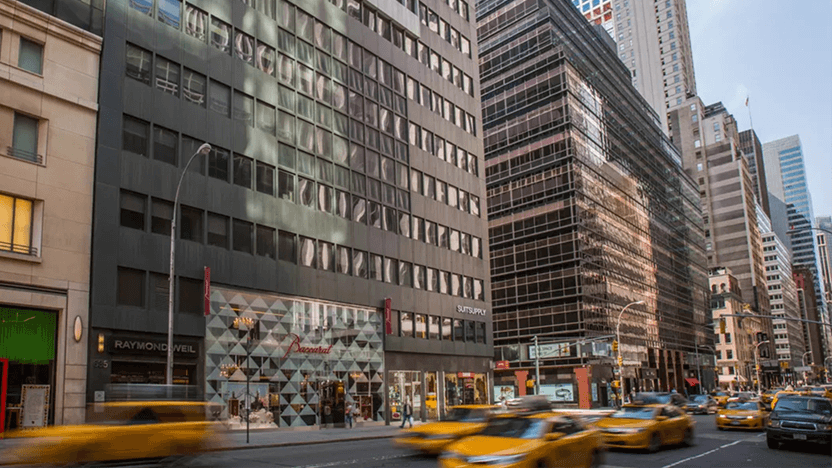 Ospina Medical and Regenexx
Ospina Medical is the leading practice in New York City for Regenerative Medicine and Interventional Spine and Joint Care. Ospina Medical is also partnered with the biotechnology company Regenexx. Regenexx offers patented PRP injections and SC procedures that act as enhancements of the standard treatments available in the current biotech and medical markets. 
Ospina Medical has an approximate 60/40 ratio of patients interested in interventional medicine to patients interested in regenerative medicine. At pain management practices offering a similar array of procedures, this ratio is closer to 75/25. Patients who receive regenerative medicine treatments have their data sent to Regenexx for meta-analyses currently being run on the success of regenerative pain medicine. This is then categorized by body part or region, and improvements to functionality, pain, and overall improvement. The table below contains the condensed, reported rates of success with Regenexx (combined PRP and Stem Cells) in the 1-month, 1-year, and 4-year periods following treatment.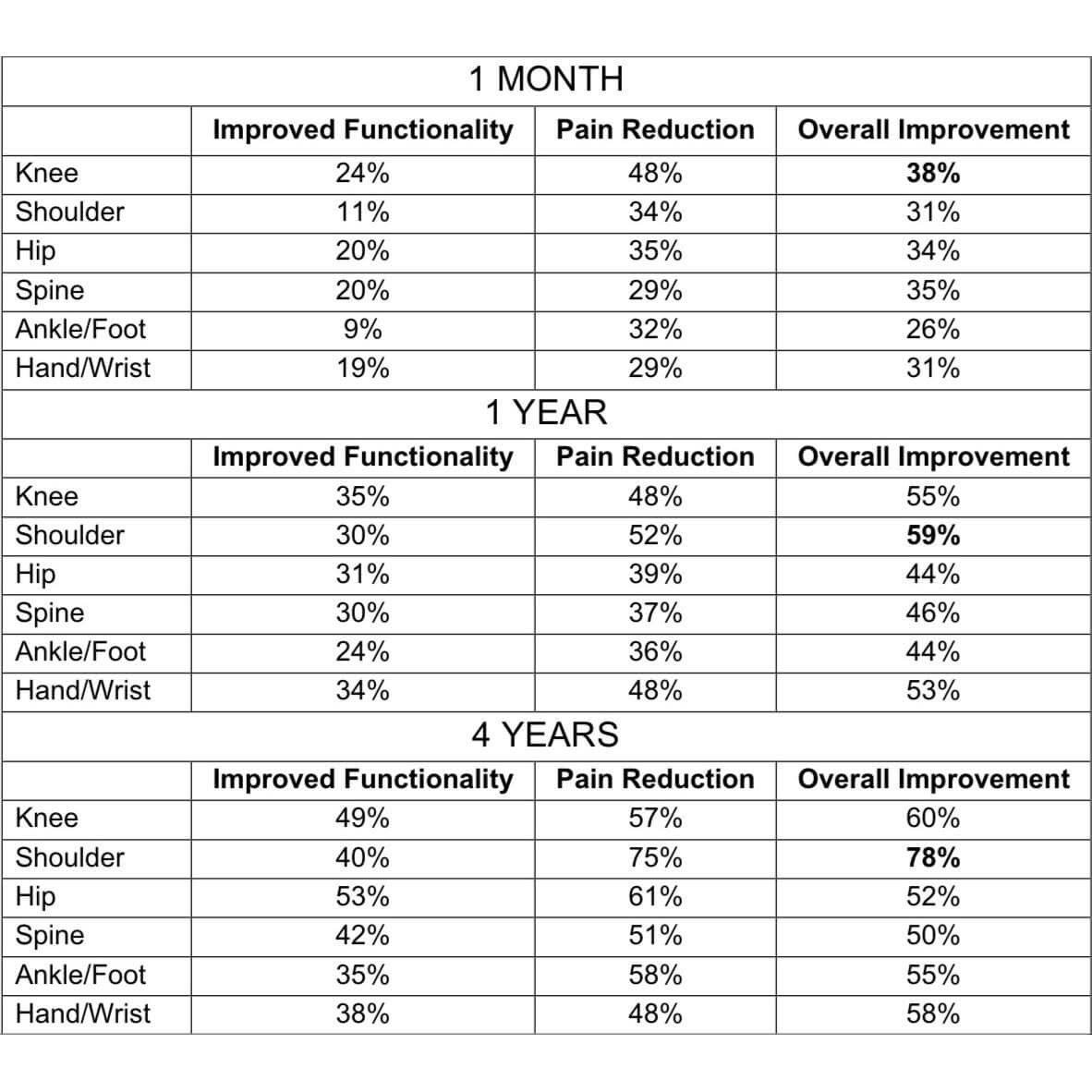 Conclusions  
The data in the table shows significant support for Ospina medical Regenexx procedure  PRP and stem cell procedures  (combined data) as effective treatments for knee, shoulder, hip, spine, ankle/foot, and hand/wrist pain.      
The overall long-term success in treating musculoskeletal pain is, on average, reported to be between 50% and 78%.  Most regions of the body report between 50 and 60% improvement. This is impressive considering that almost the entire Regenexx population is being surveyed.    
The knee shows the most success in the short-term compared to other body parts.      
The shoulder shows the most success in the long-term compared to other body parts, reaching 78% on average.  
Want to Look at the Data in Even More Depth? 
Check out and interact with our Live Regenexx Patient Outcome Data Reporter by clicking here, or come in and schedule your consultation with our doctors to see if you are a good fit for Regenexx procedures!
Author: Camden Rowe